First Youth is the youth ministry of LaGrange First Methodist. Our ministry, designed for 6-12th graders, is a place for students to connect and grow with each other and with God through relevant and engaging worship, small groups, missions, and fun special events.
Methodist Youth Fellowship
Sunday Night Youth | 5 pm – 7 pm | Dinner, small groups, service and games
Wednesday Night Youth | 5 pm – 5:45 pm | Dinner | 5:45 pm – 6:45 pm | Worship, Lesson, Small Groups | 6:45 pm – 7 pm | Fellowship
Middle School Madness | 4 pm – 5 pm | Monthly event for games, snacks and fellowship before Sunday Night Youth
High School Hangout | See Schedule for Times | Monthly event to relax and fellowship
Missions
Not only are we called to fellowship together, but through the great commission, we are called to serve others. First Youth provides mission opportunities for all age levels! We encourage all of our students to get involved in our mission projects as we learn what it means to be the hands and feet of Jesus.
Events
First Youth regularly hosts or attends special events such as camps and retreats, recreational activities, mission trips, and more.
A few of our favorite events include a trip to Six Flags, a Braves game, and a field trips in LaGrange and Metro Atlanta throughout the year.
Connect with us as we learn together what it means to be a follower of Jesus and grow into a deeper personal relationship with Him.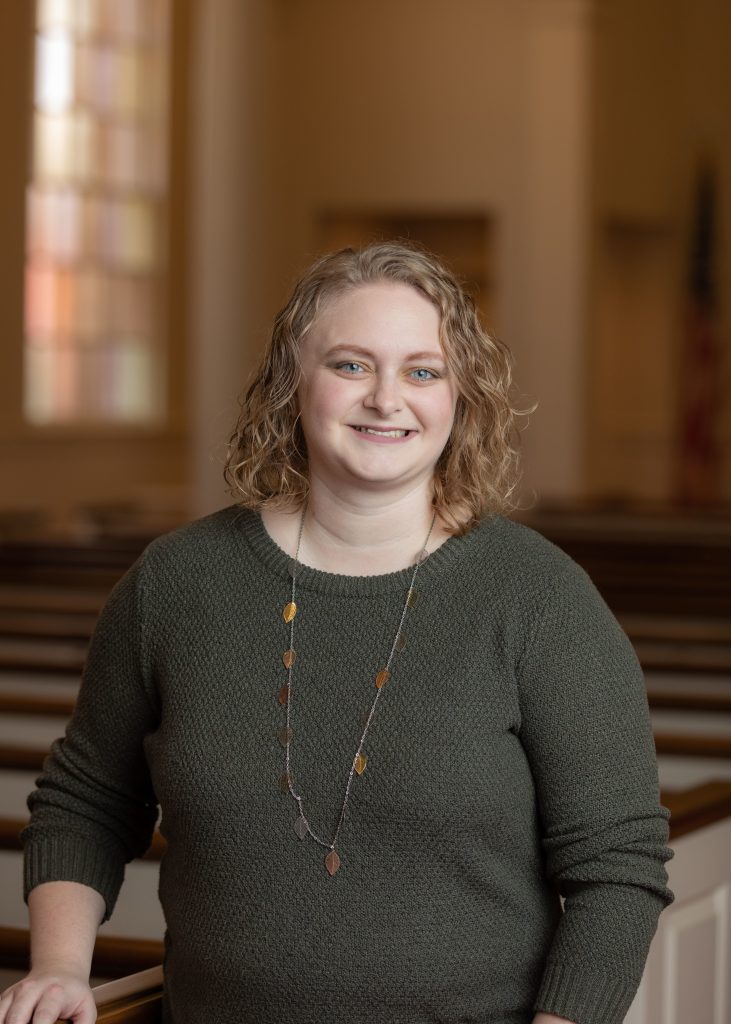 Leah Chapman, Youth Minister
Email Leah Chapman or call the office 706.884.4635 to learn more about First Youth. Keep up-to-date with all program events and announcements by following us on social media!