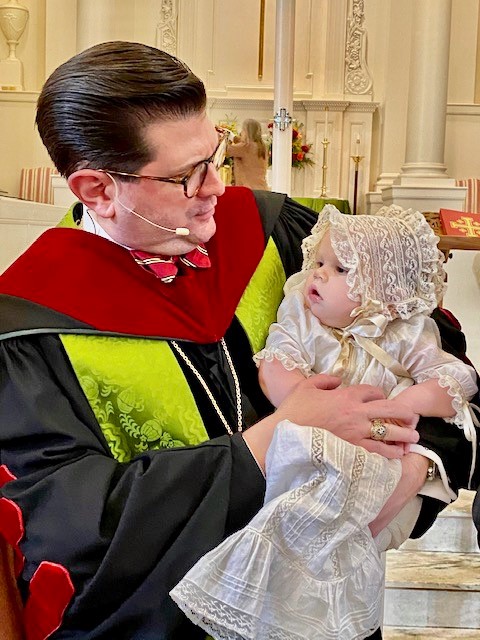 In the tradition of the United Methodist Church, baptism is a crucial threshold we cross on our faith journey.
Baptism is a sacrament of initiation into the Catholic (universal) church; a sign of God's forgiveness and our new life in Jesus Christ; the beginning of the growth process in grace that leads us to love God and neighbor and to follow Jesus; and a gift of God that is received as a sign of God's love for us.
The Sacrament of Baptism is a requirement to join the United Methodist Church. If you have ever been baptized in another Christian denomination, that baptism is acceptable and there is no need to be re-baptized.
If you are interested in being baptized or having your child baptized, please email us or call 706.884.4635.  Before baptism, we ask that you meet with one of our ministers to discuss the significance of this step of faith. We look forward to celebrating God's grace through this important sacrament!