First YOUNG ADULTS is a group for all individuals ages 18-40(ish) looking for a place to get connected and grow deeper in their walk with Jesus.
Whether you are starting college in the fall, single, married with little ones, and everything in between, there's a place for you in the Young Adult Ministry of First United Methodist Church! First Young Adults gather for a number of different opportunities to experience transformative community, grow in the grace of God together, and have fun together!
Join Us!
On Sundays | We meet for Sunday School at 10 am in Epworth Small Dining Room, near Wesley Hall.
On Thursdays | We meet the Third Thursday of the month (except the months of July and December)
The new young adults Sunday School class, Koinonia is led by Phill Chapman. This class is comprised of young singles, couples, and parents of young children. Koinonia meets on Sundays at 10 am to 11 am in Epworth Small Dining Room.
Email Sara Grace to join the Koinonia Sunday School GroupME.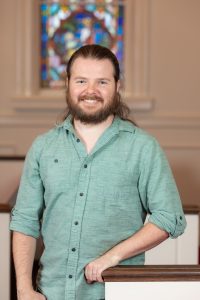 Sign up for up-to-date communications about what's happening here: Join GroupME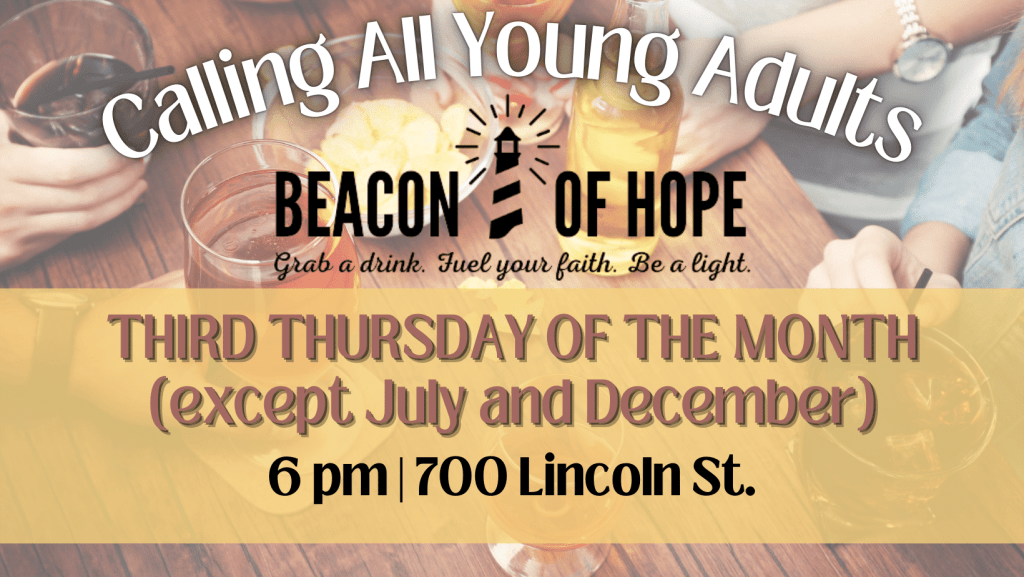 Beacon of Hope is a new form of faith community brewing in a seemingly unlikely place: Beacon Brewery! If you like craft beer, good food, and authentic conversation (or even just one out of three), please join us the third Thursday evening of each month.