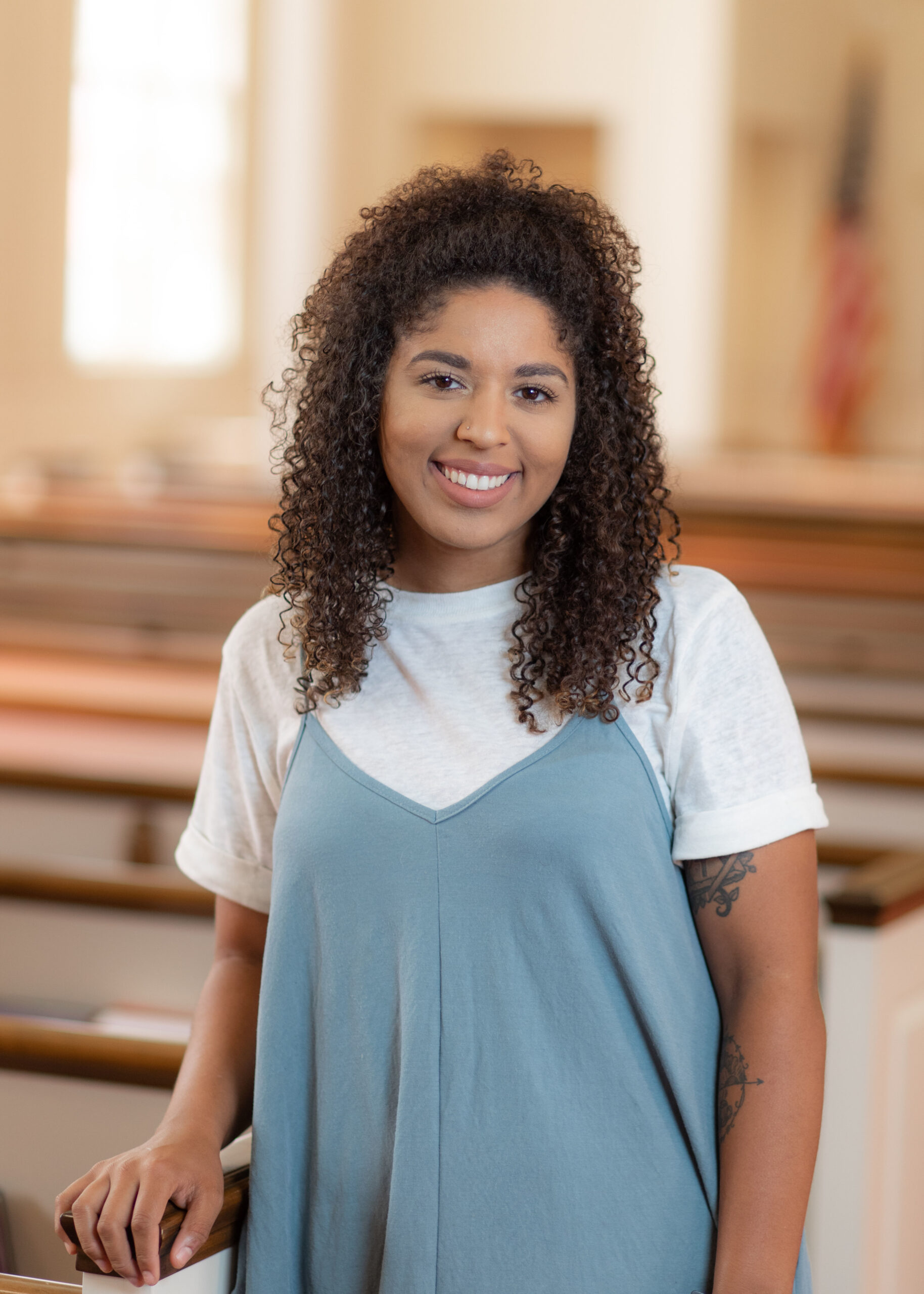 Mary Elizabeth Gerick
Mary Elizabeth is the Minister of Modern Worship. She is a talented vocalist, acoustic guitarist, and plays the keys. Mary Elizabeth started playing guitar when she was 7 and started playing the keyboard a few years later. She started leading worship and playing in a band when she was 12 years old! The Lord gave her a passion for leading worship as she grew not only in her craft, but in her walk with Him as well.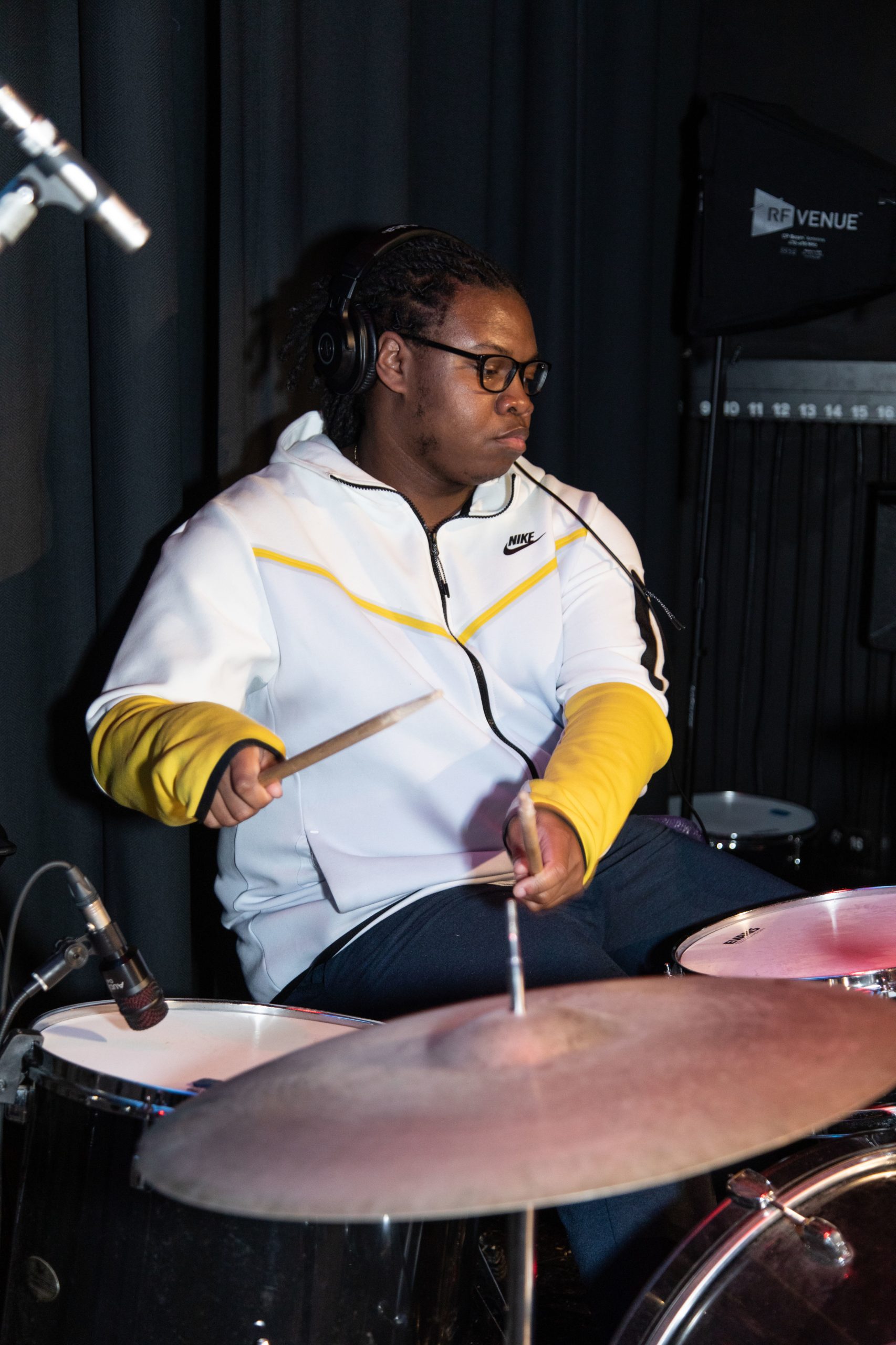 KeOnthany Seals
Ke'onthany is the man with the beat, he lives and breathes music. Ke'othany is a student at LaGrange College and a local music producer.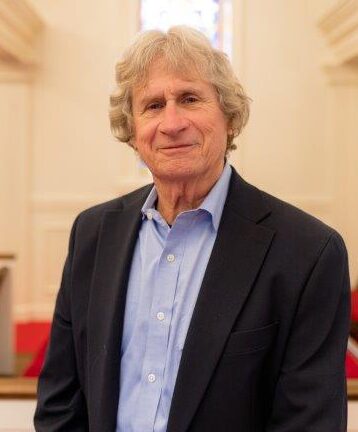 Mike Casey
Mike is the modern worship bassist, he has been playing for over 20 years in a variety of bands in the Atlanta area. After moving to LaGrange, he was introduced to modern worship, which gave him the opportunity to use his playing skills as a way to praise God and serve the church that was fulling. During his first visit, Mike's wife Duffey chased down Mary Elizabeth to promptly tell her "you need Mike on your team!" The rest is history!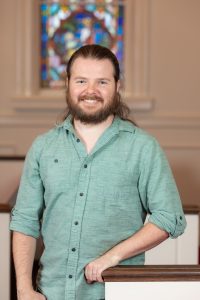 Phillip Chapman
Phillip is a member of both the band and production teams. He joins us with rocking guitar skills and background in audio production. He enjoys bow hunting, playing guitar and spending time with his wife Leah, our youth pastor, and their newborn daughter Ellie.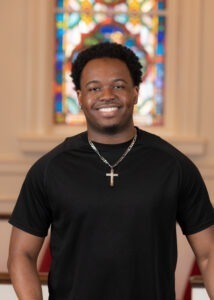 Eddie Montgomery
Eddie is a LaGrange College student and Servant Scholar. He is the audio coordinator and you can usually find him walking around with the iPad and headphones.
Scott Hill
Scott runs the camera and lights for both services. Scott is also our jack of all trades, as our Facilities Maintenance Coordinator. Some days you may find him on a ladder, behind the computer setting up camera shots, or even on the roof checking systems.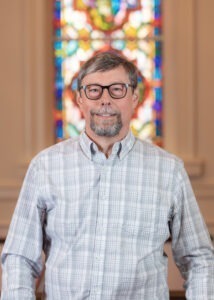 David Arnold
Lights, Camera, Action! David runs cameras and lights during the modern service. He also provides postproduction editing for both worship service recordings.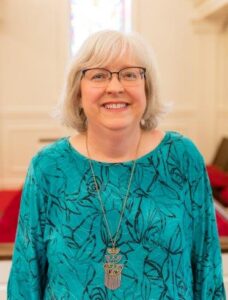 Bonnie Norrick
Bonnie runs the ProPresenter program allowing people to see graphics, lyrics, and words for both the livestream and in-house services.