TGIWednesday Dinner
September 29 @ 5:00 pm

-

6:00 pm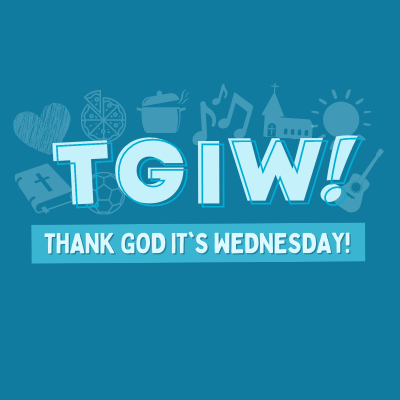 Join us for dinner between 5:00-6:00 pm in Wesley Hall. Our menu for September 29 is country fried steak, mashed potatoes, field peas w/snaps, rolls, and dessert. Please make reservations by Tuesday, September 21, by clicking HERE.
The cost is $6 for adults, $3 for children/youth (2 and under FREE), and FREE for college students.
Other TGIWednesday fellowship opportunities:
Children (K-5) – 5:30-7:00 pm
Meet in the Children's Building (check in at the Broad Street entrance) to eat dinner together, followed by praise and worship, interactive lessons, and more!
Youth (6th-12th) – 4:00-7:00 pm
4:00-5:00 Hangout & Homework (supervised)
5:00-6:00 Dinner in Wesley Hall
6:00-7:00 Youth Worship and Small Groups
Adults – 5:45-6:30 pm
Join Dr. John Beyers, Senior Minister, as he leads a 12-week study series on "The Absolute Basics of the Wesleyan Way" in Wesley Hall.