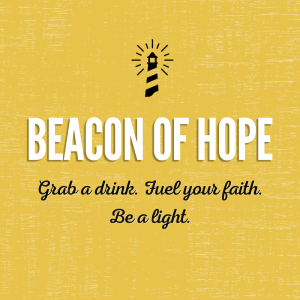 Follow us on social media for updates!
"Grab a drink. Fuel your faith. Be a light." That's the premise behind Beacon of Hope, a new form of faith community brewing in a seemingly unlikely place: Beacon Brewery! If you like craft beer, good food, and authentic conversation (or even just one out of three), please join us the third Thursday evening of each month. Through Beacon of Hope, we believe lasting change can happen in individuals and in our community when we gather around the table, share a drink together, fuel our faith through meaningful conversation, and shine our lights by serving those in need.
For more information, please email Sara Grace or call the church office at 706.884.4635.